These are the book releases of May that are popular or I am, personally, anticipating or think sound really cool. I am gonna organise them by date and you can click on the book cover to be directed to the book's Goodreads page.
3 May, 2016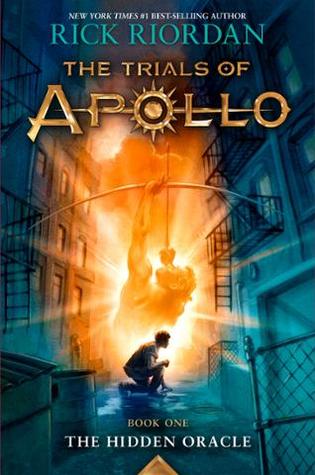 The Hidden Oracle by Rick Riordan
Book 1 of the Trials of Apollo series.
After angering his father Zeus, the god Apollo is cast down from Olympus. Weak and disoriented, he lands in New York City as a regular teenage boy. Now, without his godly powers, the four-thousand-year-old deity must learn to survive in the modern world until he can somehow find a way to regain Zeus's favour.
A Court of Mist and Fury by Sarah J. Maas
Book 2 of A Court of Thorns and Roses series.
I won't write a summary because I don't want there to be any spoilers.
But in general, this is a YA fantasy series that delves into the world of faeries. It is also a retelling of Beauty and the Beast.
Book 1 of the Ruined series.
After Emelina's home and family are destroyed and her sister kidnapped, she sets off on a dangerous journey to the enemy kingdom of Lera to seek revenge. Somewhere within Lera's borders, Em hopes to find her sister. But in order to find her, Em must infiltrate the royal family and convince them that she is the true betrothed of Lera's Prince Casimir.
May 10, 2016
Highly Illogical Behaviour by John Corey Whaley
Lisa in order to prove that she is worthy of the second best psychology program for college, is determined to "fix" sixteen-year-old Solomon, who is agoraphobic and hasn't left his house in three years, introducing him to her charming boyfriend Clark and confiding her fears in him. Soon, all three teens are far closer than they thought they'd be, and when their facades fall down, their friendships threaten to collapse, as well.
May 16, 2016
As a choreographer's assistant, Rose Taylor has always faded into the background. She watches shows come to life from the side lines, but has never craved the attention of stardom. When rumours begin circulating that Damon Atwood, who used to be Hollywood's golden boy, is making a comeback through her latest gig, she doesn't predict how she will be thrust into the limelight, nor how the mysterious and strangely introverted man will need her to teach him how to be a star again.
May 17, 2016
Featuring stories by Leigh Bardugo, Francesca Lia Block, Libba Bray, Cassandra Clare, Brandy Colbert, Tim Federle, Lev Grossman, Nina LaCour, Stephanie Perkins, Veronica Roth, Jon Skovron, and Jennifer E. Smith, Summer Days and Summer Nights will have you dreaming of sunset strolls by the lake. So set out your beach chair and grab your sunglasses. You have twelve reasons this summer to soak up the sun and fall in love.
This, by the way, was a Goodreads blurb. I had nothing to do with it.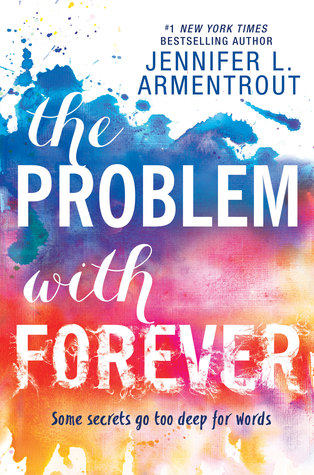 The Problem with Forever by Jennifer L. Armentrout
Even though it's been four years since her nightmare ended, Mallory "Mouse" Dodge uses silence as a shield. Now, after years of homeschooling with loving adoptive parents, Mallory must face a new milestone—spending her senior year at public high school. But of all the terrifying and exhilarating scenarios she's imagined, there's one she never dreamed of—that she'd run into Rider Stark, the friend and protector she hasn't seen since childhood, on her very first day.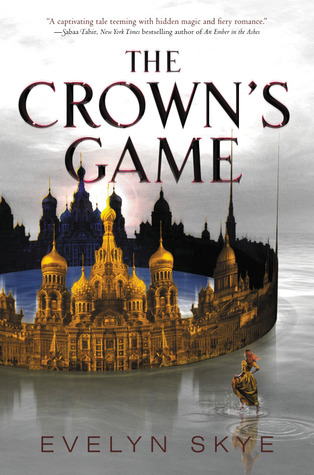 The Crown's Game by Evelyn Skye
Book 1 of The Crown's Game
With the Ottoman Empire and the Kazakhs threatening, the Tsar, the King, needs a powerful enchanter by his side. So he initiates the Crown's Game is an ancient duel of magical skill.Vika is eager for the chance to show off her talent in the grand capital of Saint Petersburg. For Nikolai, an orphan, the Crown's Game is the chance of a lifetime. But in order to win, one must kill the other. When emotions intervene and buried secret's emerge, what will they do?
24 May, 2016
This is the third and final book of The 5th Wave trilogy.
This is a YA trilogy set in a world invaded by aliens called The Others. The first book follows Cassie, one of the few remaining survivors of the invasion, as she travels to find her brother, trying not to get killed herself. I've read the first book and it was really good.
30 May, 2016
You Know Me Well by David Levithan and Nina LaCour
You Know Me Well is a tender and joyful young-adult novel tracing the powerful friendship of two lovesick teenagers—a gay boy, Mark, and a lesbian girl, Katie—over the course of Pride Week in San Francisco. Told in alternating chapters, You Know Me Well explores how Mark and Katie help one another overcome heartbreak, fractured friendships and the dizzying speeds of change.
This is it for this list. Some of you may be wondering why The Crown isn't on this list. That is because I'm not, and probably never will be, interesting in the Selection Series. No offence to anyone who likes it. It's just not my type.