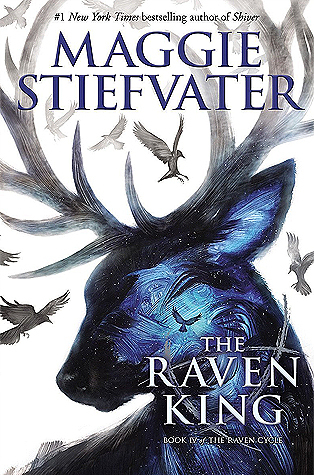 This book felt kinda surreal. After so long, waiting to find out how the series would end and what would become of Gansey, we finally found out. I almost couldn't believe it at first.
And I'm very happy with the conclusion.
The final book in a series is always a gamble. It's so easy for the book to not be enough because there is so much anticipation. I know I was freaking out over what would happen. I had a million scenarios. Though I still didn't see the end coming.
Like all books in the series, there are many perspectives and one of those is a new villain's. Though in this one, the villain was more than one.
Anyway, due to the multiple POVs, the book was a bit less engaging at times, even though there is a lot of stuff going on. But, like always, the last parts make up for it.
I really liked the new characters that were introduced in the book and I still, and always will, like the old ones. I even grew to like Gwenllian.
Still, the book isn't perfect. The book dragged a little in the middle and we got a very vague report of what was going on at 300 Fox Way. I didn't like the way the visions from Book 1 were handled, either. There were few strings that still need tying up and I just needed something… something more from that epilogue. It was rushed.
Last night, I was all about giving the book 5 stars because I was very stoked over the conclusion (but maybe not the epilogue) and a bit dazed because I was having a hard time with the "the series actually ended" part. Now that I've had time to get my thoughts in order, I realize that while the book was great, there were still a few things amiss and a few loose strings.
Overall, I love the book and the series. It took a long time for me to get used to the writing (I'm still not a fan but I've accepted it) and I had a rusty start with it. But it was unique and very memorable.