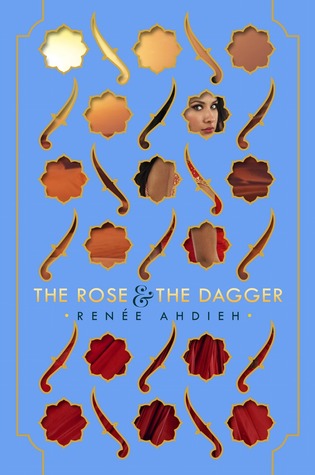 This is the second, and concluding, novel of The Wrath and the Dawn Duology.
The first book follows Shahrzad as she volunteers to marry Khalid, the Caliph of Khorasan, who each night takes a new bright and then has her murdered the following dawn.
Shahrzad plans to avenge her best friend who fell victim to the boy-king. Night after night, Shahrzad beguiles Khalid, weaving stories that enchant, ensuring her survival, though she knows each dawn could be her last.
Click here for the review of Book 1.
This sequel was very much-anticipated, at least by me. Like, I was dying. Just like I'm dying for The Beauty of Darkness.
Along with "dying", I was also quite worried because this was the concluding novel and I wanted it to be amazing. Thankfully, my worrying was for no reason because I loved this book!
In the end of the first book, Jalal sends Shahrzad off with Tariq, telling him to never bring her back (not cool, dude) and a part of me was like "If this turns into a love-triangle, I will be borrowing that silk rope and stringing up all these character!" So yeah, I was violently against a love-triangle. And there wasn't one! I was so happy!
Not only that, there wasn't nearly as much angst as one would expect, the writing was great like it was in the first book and I loved all the characters.
There were characters that I wasn't fond of in the beginning but they improved, some that messed up later but I'm okay with them now. Mostly I just adored Khalid and Shazi. They're both amazing and I was rooting for Shazi so bad.
The romance between them was heart-warming and perfect.
The story was great. There were many new elements introduced and it went in a totally different direction than I was expecting. And the last, about, 75 pages were pure gold. I just… So much love I feel, taking like Yoda I am.
One could complain that there were moments that were slightly underwhelming but not much. And when you think about it, they were exactly right.
Overall, I love love LOVE this book and the series. And I want more. I want to know more about things with Khalid and Jalal and with many other character and pairings that I can't mention because of spoilers.
I need a little more from this series and a lot more from this author because she's brilliant.