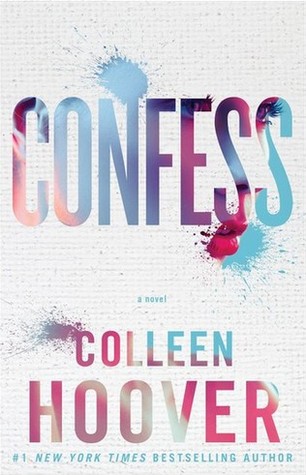 Genre: NA Romance
Pages: 306
Series: No
Auburn is barely making ends meet and she needs money desperately. When she comes across a building that's completely covered in people's confessions and stops to read them, she meets Owen, who makes an offer she can't refuse. Two hundred dollars for two hours.
But when she forms an instant connection to the mysterious Owen, things start to get complicated.
First of all, I wanna apologise for the not-so-great synopsis. You see, I had to write one in a hurry since the original one was very misleading and wrong. I hate it when publishers do that. So unprofessional.
Now, onto the book…
Like I said, the synopsis was quite misleading. But I've learnt to prepare for that so it didn't bother me. Much. I actually really liked this book despite the fact that it wasn't the one I was expecting.
This was my second Colleen Hoover book and I'm noticing a pattern with the tragic past and secret thing. More on that some other time, though.
This book had an interesting story. The execution was good, as one would expect from Colleen Hoover, who is a very good author. But I did notice issues with continuity. Like someone standing up and then, two paragraphs later, them standing up again even though they never sat back down. Or someone standing up when you didn't know they were sitting in the first place. It was irksome, but was fixed later in the book.
Auburn annoyed me because she had this habit of expecting better treatment than she gave. She expected Owen to bare his soul but wasn't willing to do the same in return. There was also some slut shaming going on and she was in a constant state of denial. Owen was a cool guy. He was funny and nice and I liked him.
The romance was slightly insta-lovey. But not too much.
The things that bothered me the most, initially, was how both the characters were very weak. But while Owen redeemed himself and was always, from the beginning, determined to fix things, Auburn was perfectly okay to make excuses for herself and for others for the sake of taking the easy way.
I know the author tried to change her. It just didn't happen for me. She was still a weak character and if it weren't for Owen, she never would have gotten anywhere. I can't get over that.
Overall, the book could have been better when it came to Auburn, but it wasn't so there nothing we can do. I still liked it, just not as much as I could have.