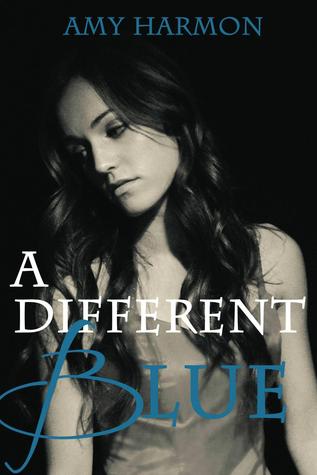 Genre: NA/Ya Contemporary Romance
Pages: 306
Series: No
Blue Echohawk doesn't know who she is. She doesn't know her real name or when she was born. Abandoned at two and raised by a drifter, she didn't attend school until she was ten years old. At nineteen, when most kids her age are attending college or moving on with life, she is just a senior in high school. With no mother, no father, no faith, and no future, Blue Echohawk is a difficult student, to say the least. Tough, hard and overtly sexy, she is the complete opposite of the young British teacher who decides he is up for the challenge, and takes the troublemaker under his wing.
If it weren't for the fact that Amy Harmon wrote this book, I probably wouldn't have read it. I just don't care for student-teacher romances.
But since Amy Harmon did write it, I knew that it wasn't simply going to be a student-teacher thing. It would be a lot more meaningful. And I was right. I really liked this book.
Blue's life has been very unique, unlike any you've ever heard of. And that makes her just as unique and an interesting character. I really liked reading about her journey and I really liked her as well. She was a very good protagonist.
Wilson was also great. He was such a good guy and he genuinely wanted to help Blue without any other ulterior motive. Honestly, the romance didn't even come into play for a long time. He wanted to support her and he did, as a friend. He was almost perfect. "Almost" being the operative word, which made him more real.
The story was beautiful and touching and so was the writing. Amy Harmon is amazing and one of my favourite for a reason, and her beautiful work is that reason.
The only thing I have a problem with is the amount of times things got sidetracked. It's something that's been done before by Harmon. She loves tales and little stories and she liked to put them in her books. I liked them too. But sometimes, there is an excess of them, liked this time.
Otherwise, this was a beautiful novel by a great author. I highly recommend this book and other books by Amy.