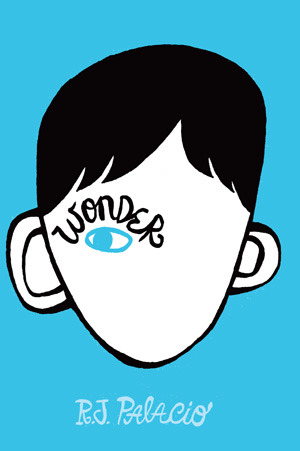 Genre: Middle-grade Contemporary
Pages: 320
Series: No
This book is about August, or Auggie, who was born with facial deformity and after years of homeschooling due to his multiple surgeries, he's finally going to be starting fifth grade in a public school. It's a story about a boy trying to live a normal life despite what he might look like.
I really liked the plot of this book. And I liked the fact that it was a middle grade novel because I love middle grade.
This book has a great premise and a great story to tell. The book is well written and well paced. I even like the multiple perspectives. It was nice to know what others thought of Auggie and how they dealt with it. I wish we'd gotten the perspective of Auggie's parents though that's okay.
My favourite part was the one with Via's POV. I really liked her character as well.
I do have a few problems with the book, though.
One problem is the narrative. The reason I love middle grade is largely because the characters are just kids. I love getting the perspective of someone who has yet to get to the angst-y, lying stage of their life. I love the innocence and the simplicity. But the narrative here didn't sound like that of a 10-year-old at all. Auggie didn't feel 10.
Another problem was the format for Justin's part. It was with minimal punctuation and no caps. I might have been okay with it if there had been a reason given for the format, but there wasn't.
The story became a bit dull and cheesy near the end. Predictable too. I wasn't as interested at that point.
Finally, there was the message about being kind. Kindness is great and all but other things are important too. The message worked for this book but not otherwise. I didn't agree with it.
Overall, this was a good book but it didn't resonate within me emotionally.