I initially planned to do a releases post every month but there just weren't that many book releases I was  personally anticipating, for June so I'm doing a combined post.
June
End of Watch by Stephen King – June 7
This is the third book of the Bill Hodges Trilogy by Stephen King.
The first book follows detective Hodges, a retired detective, trying to stop a man, who once killed eight people with a Mercedes, from killing again.
The review of the first book is here.
Yours by Jasinda Wilder – June 20
Yours is an adult, contemporary romance which follows Niall, who is devastated after the loss of her husband to a horrible accident, and Lachlan, a man who knew his heart wouldn't last past thirty-five.
But Niall's husband was an organ donor and his heart goes to Lachlan, who somehow finds his way to Niall and together, they learn how to live.
The Problem with Forever by Jennifer L. Armentrout – June 1
This book is the story of a girl, Mallory, who is rescued from an abusive foster home and, after years of therapy, is finally ready for public school. At school, she runs into Rider, the only light in the darkness of her childhood. They rekindle their connection and she realized that she wasn't the only one left scarred.
I've read and reviewed this book already. You can see the review here.
You Know Me Well by Nina LaCour and David Levithan – June 7
Mark and Kate have sat next to each other for an entire year, but have never spoken, until Kate spots Mark miles away from home, out in the city for a wild night. Both are troubled, Kate having run from the girl she loves and Mark being in love with his best friend, Ryan.
When Kate and Mark meet up, little do they know how important they will become to each other.
July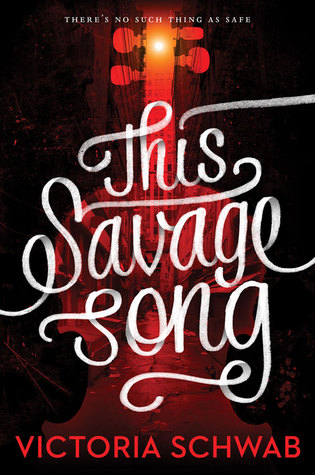 This Savage Song by Victoria Schwab – July 5
Kate Harker and August Flynn are the heirs to a divided city—a city where the violence has begun to breed actual monsters. All Kate wants is to be as ruthless as her father, while August wants to be as good-hearted as his but he's a monster who can souls with a simple strain of music.
August tried to keep an eye on Kate but is discovered and, after a failed assassination attempt, the pair must flee for their lives.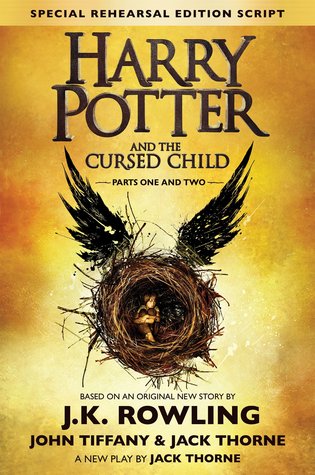 Harry Potter and the Cursed Child by J.K. Rowling – July 31 
It was always difficult being Harry Potter, and while Harry grapples with a past that refuses to stay where it belongs, his youngest son Albus must struggle with the weight of a family legacy he never wanted. As past and present fuse ominously, both father and son learn the uncomfortable truth: sometimes darkness comes from unexpected places.
Torn by Jennifer L. Armentrout – July 19
This is the second book in A Wicked Saga.
The series is an Adult Fantasy as well as a paranormal romance following Ivy, whose sworn to hunt faeries and Ren Owens, who seems to have an uncanny, almost unnatural ability to make her yearn for everything he has to offer.
A World Without You by Beth Revis – July 19
Seventeen-year-old Bo has always had delusions that he can travel through time. So when his concerned parents send him to a school for troubled youth, Bo assumes he knows the truth: that he's actually attending Berkshire Academy, a school for kids who, like Bo, have "superpowers." There, Bo falls in love with Sofia.
When commits suicide, Bo is convinced that she's not actually dead. He believes that she's stuck somewhere in time — that he somehow left her in the past, and now it's his job to save her.