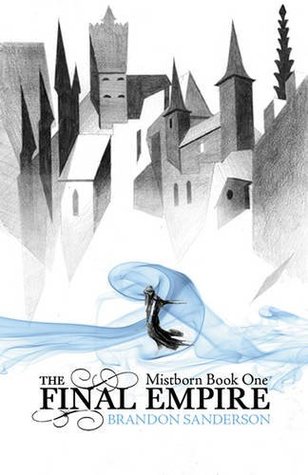 Genre: High Fantasy
Pages: 647
Series: Mistborn #1
I apologise in advance if this review seems less like a review and more like me raving about how much I love this book. Because I seriously love this book.
The book is set in a world where ash falls from the sky and which is ruled by a ruthless lord who called himself God. Society is divided between noblemen and skaa. While the noblemen live in luxury, the skaa are treated as less-than-slaves. Now Kelsier, the leader of a crew of skaa thieves, is set out to change things. To make the world better.
I love everything about this book. I love the writing, the characters, the relationships between the characters, the story and, most of all, the world.
The concept of Allomancy, a power that can only be found in one of noble blood, is so incredibly awesome and done is such a brilliant way that I can't not be blown away by it. The world building been is done really, really well and the world itself is fascinating.
The book has two protagonists. One is Kelsier, who is so elusive and has so many layers that even though almost half the book is from his perspective (third-person), we're still not sure what he's up to. He has a saying "There's always another secret." and it is very true in his case.
The other protagonist is Vin. She's a young girl who has spent her life on the streets, being abused by her brother who also abandoned her. Safe to say, she has trust issues. She was a strong character who developed a lot throughout the book. I loved her and Kelsier's father-daughter like dynamic.
Overall, this book is amazing and I highly recommend reading it. It's a must-read. It might wreck you emotions like it did mine, but it'll be worth it.