Yay! Book Tag! I love book tags.
This one is on the occasion of half the year being gone. There are twelve questions. I've linked the goodreads page for the books with their cover and my review with the book name. I'm trying to think of something else to say but… I got nothing. So on with tag!
1. Best book this year so far: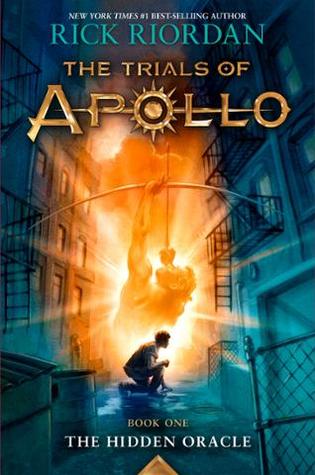 The Hidden Oracle by Rick Riordan
I have two reasons:
a) This is an awesome book. It's funny, has a great story, great characters and a unique concept.
b) I am a huge Rick Riordan fan and love anything in the Percy Jackson world. And let's be honest, no matter how many characters get introduced, it's still Percy's world.
2. Best Sequel: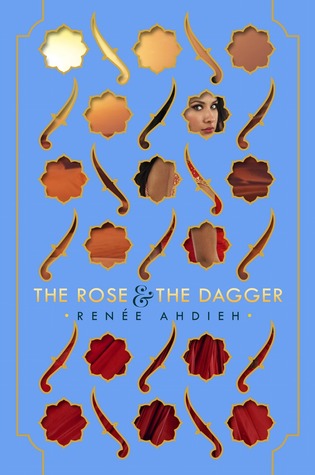 The Rose and the Dagger by Renee Ahdieh
This was the second book and last book in The Wrath and the Dawn duology. I was super-excited to read the book and I was not disappointed.
It was beautifully written and ended the series in a great way. I had a lot of feels from this one.
3. New Release you want to read:
I really want to read United by Melissa Landers, Beauty of Darkness by Marie E. Pearson, The Bronze Key by Cassandra Clare and Holly Black and The Hammer of Thor by Rick Riordan. All of these books need to come out already.
4. Biggest disappointment: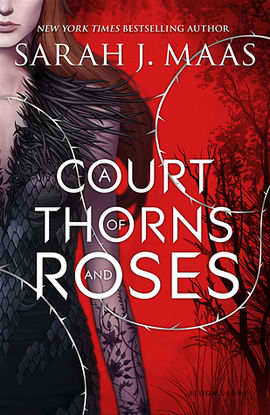 A Court of Thorns and Roses by Sarah J. Maas
There were a lot of books this year that i didn't like and may that didn't like up to my expectations. But this one was the most disappointing because I love the premise so much. I love retellings and this one seemed really interesting.
Unfortunately, I  didn't like it at all. I wish I did.
5. Biggest Surprise:
Legend by Marie Lu
I didn't expect to hate this book, if that's what you're thinking. I didn't have much expectation for it. I thought it would be good but at the same time, kinda meh.
That's why I was very surprised by how much I liked it and also by the story and the characters. It was really good.
6. Favourite New Author:
Brandon Sanderson.
I read the novella 'The Emperor's Soul' first and it was so amazing that I was hooked. Then there was Elantris and The Final Empire. All three reads I gave five stars to. Brandon Sanderson is a brilliant storyteller, an expert at world building, and has some of the best characters.
7. Newest Fictional crush:
I rarely every have fictional crushes. But I think I have one for this year.
Raoden from Elantris by Brandon Sanderson
A lot of people go for the bad boys or the tortured souls. I go for the charming, optimistic and responsible types. Raoden is all that and more. You should totally read Elantris.
8. New favourite Character: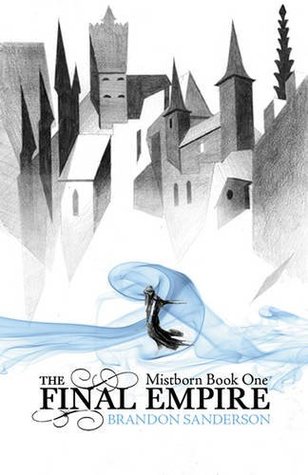 Kelsier from The Final Empire by Brandon Sanderson.
One of the most interesting, likable and mysterious characters I've ever read. He was such a layered characters that even though almost half the book was from his perspective, I still found myself unsure of his motives. He was always surprising me and I love him so so much. He made the book for me.
9. Book that made you cry:
The Final Empire. I sobbed. 'Nuff said. You have to read the book for more info.
10. Book that made you happy: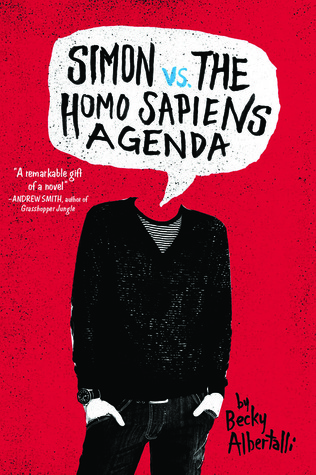 Simon vs the Homo Sapiens Agenda by Becky Albertalli
It was my first read of the year and I'm so glad I started it on such a happy, heartwarming read.
I loved everything about this book and I'm itching to get my hands on Becky's upcoming release.
11. Most beautiful book:
The Night Circus by Erin Morganstern
Have you seen the cover? It's gorgeous. And so is what's inside it. Erin Morganstern needs to release more books.
12. Books you need to read by the end of the year:
Too many. But priority is finishing The Grisha trilogy and the Miss Peregrine's Home for Peculiar Children trilogy.