When I was looking through the releases list, I couldn't help but notice that the month was practically choking on Historical Fiction novels. Alas, I don't read much historical fic. But I was able to find other books, not enough of which are contemporary *sad face*.
Anyway, I'm done not making sense so lets move on to the list.
Sept, 6
Meet Maribeth Klein. A harried working mother who's so busy taking care of her husband and twins, she doesn't even realize she's had a heart attack.
Afterward, surprised to discover that her recuperation seems to be an imposition on those who rely on her, Maribeth does the unthinkable: She packs a bag and leaves.
Fighting to be Free by Kirsty Moseley
A NA romance featuring Jamie, who has recently gotten out of juvie and wants to go straight. But his old boss has other ideas. Add in a complicated family and a girl he loves, you have a complicated story.
I read this book on Wattpad a few years ago and I'm interested to see the changes and I wanna read the sequel.
Empire of Storms by Sarah J. Mass
This is the fifth book in the extremely popular YA fantasy series Throne of Glass.
The first book in the series follows a convicted assassin who, in exchange for her eventual freedom, takes part in a competition to become the King's champion, aka someone to do his dirty work.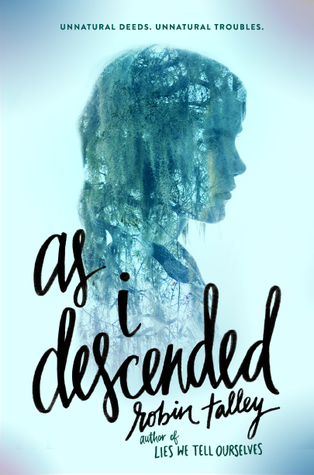 As I Descended by Robin Talley
Maria Lyon and Lily Boiten are their school's ultimate power couple—even if no one knows it but them. Only one thing stands between them and their perfect future: campus superstar Delilah Dufrey.
Maria and Lily will stop at nothing to ensure their victory—including harnessing the dark power long rumored to be present on the former plantation that houses their school.
Sept 12
Well Hung (yeah, that's really the name) by Lauren Blakely
A NA romance told from the perspective of Wyatt Hammer.He is the owner of a blooming construction business and this is his story with his assistant Natalie.
He tries his hardest to avoid getting unprofessional with her, but Vegas and a bad business deal lead to lots of sex and a marriage certificate.
Sept 13
After her father is brutally murdered, Sefia flees into the wilderness with her aunt Nin. But when Nin is kidnapped, leaving Sefia completely alone, none of her survival skills can help her discover where Nin's been taken. The only clue to both her aunt's disappearance and her father's murder is the odd rectangular object her father left behind, an object she comes to realize is a book—a marvelous item unheard of in her otherwise illiterate society.
Sept 20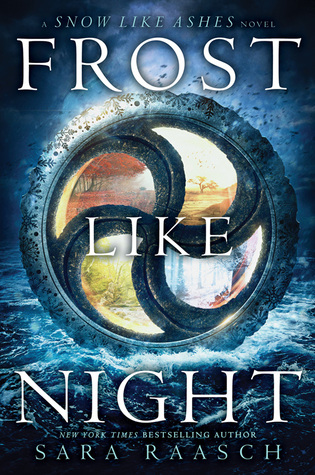 Frost Like Night by Sara Raasch
The third book of the YA fantasy trilogy Snow like Ashes.
The first book follows Meira, who has lived her whole life as a refugee, raised by the Winterians' general, Sir. Training to be a warrior—and desperately in love with her best friend, and future king, Mather — she would do anything to help her kingdom rise to power again.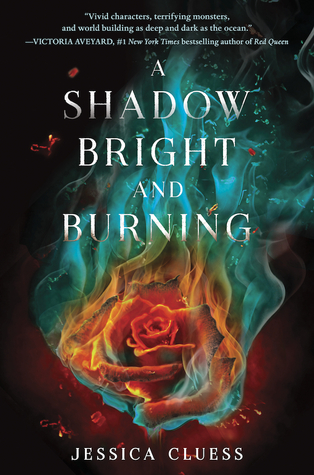 A Shadow Bright and Burning by Jessica Cluess
Henrietta Howel is The first female sorcerer. The prophesied one. When she's brought to London to train with Her Majesty's sorcerers, she meets her fellow sorcerer trainees, young men eager to test her powers and her heart.
As Henrietta discovers the secrets hiding behind the glamour of sorcerer life, she begins to doubt that she's the true prophesied one.
Sept, 27
The second book of the YA science-fiction series, Zeroes.
Firs book summary: Zeroes are Six Californian teens have powers that set them apart. They can do stuff ordinary people can't. When a member of the team is in trouble, the team leader pulls the scattered team back together. But the rescue goes south and they find themselves in even more trouble.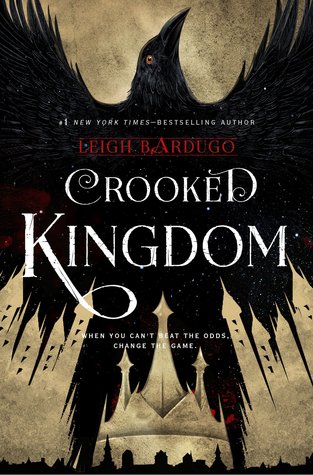 Crooked Kingdom by Leigh Bardugo
The sequel to YA fantasy series, Six of Crows.
Book one summary: Kaz Brekker is a criminal prodigy. And when he is offered a chance at a deadly heist that could make him rich beyond his wildest dreams. But he can't pull it off alone…
Kaz's crew are the only ones who might stand between the world and destruction—if they don't kill each other first.
Like A River Glorious by Rae Carson
Sequel to historical YA fantasy, Walk on Earth a Stranger.
Lee has a secret. She can sense gold in the world around her. Veins deep in the earth. Small nuggets in a stream. Even gold dust caught underneath a fingernail. When everything Lee holds dear is ripped away, she flees west to California—where gold has just been discovered. Perhaps this will be the one place a magical girl can be herself. If she survives the journey.