I've run out of things to say in the beginning of these posts; which isn't a surprise since I've never been good at small talk. But I will say that I hope we meet Percy, and I hope Adelina dies.
On to the releases!
Oct 4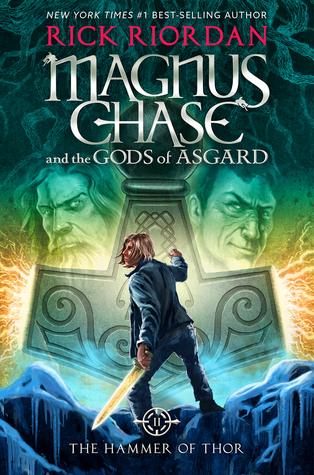 The Hammer of Thor by Rick Riordan
This is the second book of the Magnus Chase trilogy.
The first book, The Sword of Summer, follows Magnus Chase, a boy who finds out that the Norse Gods are real and that his father is one of them, making him a demigod. But his real journey starts when he… dies.
Thief of Hearts by L.H. Cosway
This is a NA romance novel following Andrea, a teacher and a widow at 28, and Stu, an ex-con.
Stu's mission is to seduce her to steal a painting that will ensure his family's safety. But that plan is at danger of being compromised when careful seduction starts to turn into actual feelings.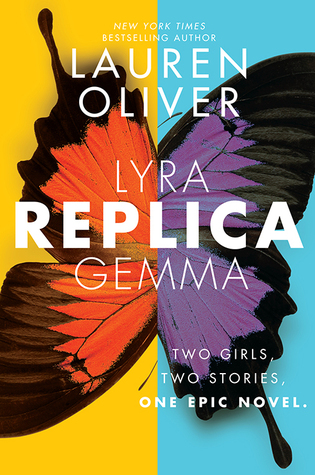 Replica by Lauren Oliver
This is a sci-fi fantasy about two girls. One is Gemma, who is 'a sickly child' who is always in and out of hospitals, and the other is Lyra, an experiment subject who runs away, along with another subject.
Outside, they meet Gemma, who wishes to find out why her father is being incriminated for his connection to the institute, and together try to find out the purpose of the experiments.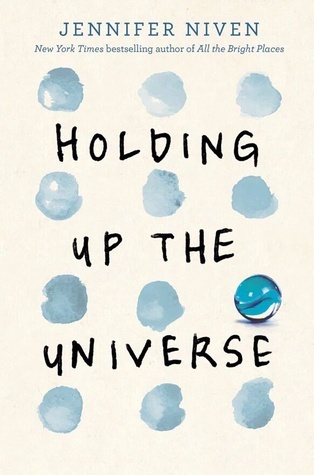 Holding Up the Universe by Jennifer Niven
This is a YA Contemporary novel about Libby Strout, the girl once dubbed "America's Fattest Teen." Following her mom's death, she's been dealing with her heartbroken father and her own grief. Now, Libby's ready: for high school. There she meets Jack Masselin, who has a secret: he can't recognize faces. The two get tangled up in a cruel high school game—which lands them in group counseling and community service.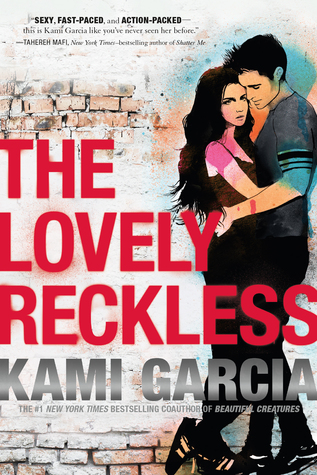 The Lovely Reckless by Kami Garcia
Haunted by the memory of her boyfriend's death, Seventeen-year-old Frankie Devereux lives her life by one dangerous rule: Nothing matters.
When she meets Marco Leone, the fastest street racer in the Downs, she know she should stay away.But he makes it impossible for Frankie to ignore him—and how he makes her feel. And the risks Marco takes for his family could have devastating consequences, for them both.
Oct 11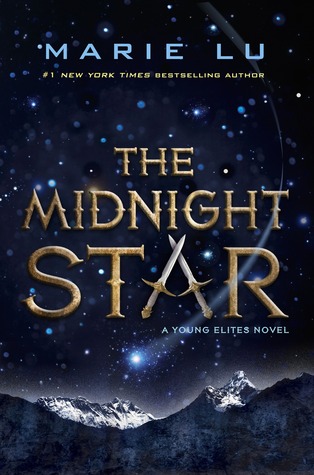 The Midnight Star by Marie Lu
This is the final book of the Dystopian/high fantasy trilogy, The Young Elites.
This series is basically the story of a girl, Adelina, who has been wronged many times in her life. She's finally had enough and wants to fight back. Except she chooses a very dark way to do that. She's a villain in the making.
This is a YA contemporary romance about Sierra, who lives in Oregon. But every Christmas, their family temporarily move to California.
One year, she meets Caleb who, years ago, he made a huge mistake and has been paying for it since. But Sierra sees beyond Caleb's past and becomes determined to help him find forgiveness and, maybe, redemption.
Small Great Things by Jodi Picoult
This is an adult contemporary novel following Ruth, a delivery nurse with 20 years of experience.
One day, during her shift, she's assigned to a different patient because the parents don't want her, an african-american, to touch their child. The hospital complies with the request but when the child goes into cardiac arrest, she has to perform CPR and is charged with a serious crime. Kennedy McQuarrie, a white public defender, takes her case but gives unexpected advice: Kennedy insists that mentioning race in the courtroom is not a winning strategy.
This is a NA contemporary romance novel about Prince Nicholas Arthur Frederick Edward Pembrook, Mr Handsome, Charming and Arrogant who gets a pie thrown in his face by Olivia Hammond, someone who is less than charmed by him being an ass. So obviously, he has to sleep with her.
This starts a story with a disapproving queen, a wildly inappropriate spare heir, relentless paparazzi, and brutal public scrutiny.
Gemina by Amie Kaufman and Jay Kristoff
This is the second book of The Illuminae Files, a young-adult sci-fi.
The first book is about a planet that gets invaded. With enemy fire raining down on them, Kady and Ezra—who are barely even talking to each other after a recent break up—are forced to fight their way onto an evacuating fleet, with an enemy warship in hot pursuit. The there's a plague virus and other bad stuff that I'm not gonna go into.
Most important is that the story is told through email conversations, interviews, reports and stuff like that.