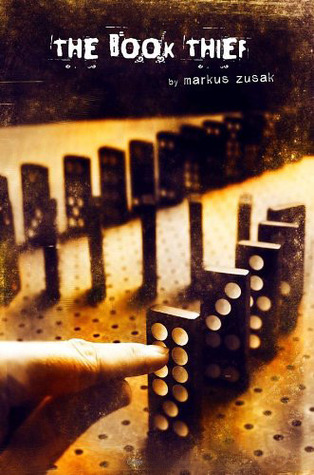 Genre: Historical Fiction
Pages: 552
Series: No.
This is going to be short because I seem to be lacking words for how much I loved this book.
In fact, saying I 'loved' it almost seems wrong because reading this novel was so impactful and such an experience that… that I don't have the proper words.
This is the story of a girl, Liesel, set in Nazi Germany. She's a book thief. And the story is narrated by Death. That's all you need to know. I, personally, was sold when I heard about the narrator. Didn't even need to know anything else.
This is a beautifully written novel about the life of a young girl, the life of people, during war. And it really hits you, the amount of loss caused by war. And for what? Power? Some misconception? It seems such a waste of so many lives, simply because of one man's crusade and a nation of people at his disposal, whether it be by fear or manipulation. The book brings you closer to something that you usually recount only distantly. And it does a wonderful job of it.
This book was amazing. I love the character, the story, the narrator and everything it had to show and tell. This is one novel that I will not soon forget and I very much think that you should read it.