In the year of 2016, I read a lot of books. And by "a lot", I mean that I can't believe I read that many (184 and counting). So when it came to listing my least favourites, I had loads of options. Which is why this list barely covers the books that I felt were unimpressive. There were many bad reads for me this year and this list is just the tip of the shitberg.
And personally, I wanted to start off with my favourite books of the year, but since I'm still read a book that I'm pretty sure will make that list, I got this one done first. Took me a while to arrange these and I have a feeling that I'm gonna be regretting a book placement or two in a few days. But obsessing over the stupid thing is giving me a headache so I'm just gonna get it out there and accept that I'll have to live with my regret.
Before I get started though, I want to put the obligatory this-is-just-my-opinion thing out there. Though if you liked the bottom (or top, whatever) three, I am genuinely curious as to how that happened. Off we go then!
This book is one that exists only so that it can set up the next seven books in the series. Yes, seven. Because there are eight brothers and all of them will be getting their own novels.
There's very little substance to be found here. All the parts that aren't a set-up are sex. Who cares about the actual romance in a romance novel when you can read sex scenes with the promise of future sex scenes in seven other books? That's sarcasm, if you haven't guessed.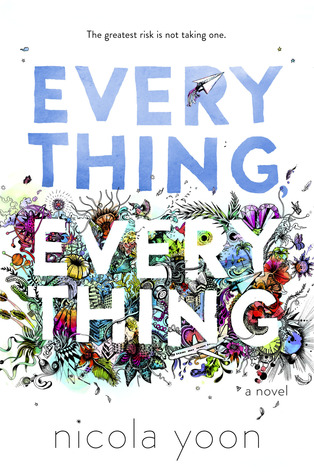 This is probably the most popular book on this list and an unpopular opinion on my part for sure. I spent a lot of time alternating between this one and the previous one.
This one won because it's badly written, has insta-love, poorly developed characters and a plot that had so much potential but turned ridiculous. It lacked depth and sense. I don't understand the hype surrounding the novel.
This is the novel that made me wonder what the hell Jasinda Wilder is doing. I mean, how do you take Djinn, the topic of abusive relationships and the writing chops that I know Wilder had, and then completely screw it up.
There was nothing of the genie myth mentioned, no explanations given and the characterizations were done badly. The book was poorly planned and executed and it felt like Wilder didn't even try. Such a disappointment.
This was a fairly short read for me. But that didn't make it any less annoying to get through. It had a bad pace and a thin plot. The characters were either underdeveloped or unlikable, or both. The female protagonist, I hated.
But what made everything even worse is that the romance basically didn't exist. Both the main characters were constantly arguing and there was no connection between them. Not good at all.
The review I've linked above is of the first book in the series, Braced to Bite, because I didn't write a full review for this one. Didn't feel necessary.
This book is what happens when you write a sequel to a mildly entertaining book (that doesn't actually need a sequel), try to create tension between the protagonist and her romantic interesting by turning her into a bitchy idiot, and suck out the entertainment that made the first book work. You get a disaster, that's what happens.
This book has yet to come out. I read it a Netgalley ARC a few months ago and let me tell you, this book is a mess.
It takes time travel, an interesting premise and a pretty cover, then delivers nothing. It doesn't seem like the author did any reasearch about the times she was writing about. Nor did she bother to provide any answers to all the questions that a reader would have. The protagonist was "a whiny idiot with a short fuse" (from my review) and book was simply dumb.
A book with a recycled premise of a poor boy, rich girl, misunderstanding, separation, followed by boy getting rich and wanting revenge. With a kid added to the mix.
But this was made way worse than it needed to be because the misunderstanding was not only dumb, it was also stretched to death because the main characters manages to avoid having a very important, and obvious, conversation due to the stupidest reasons. I was banging my head a against a wall because this book was an exercise in patience.
As far as messes go, this is one of epic proportions. To quote my own review:
My God, this book is a mess! An inconsistent, poorly written, poorly planned mess with characters lacking a personality and a plot that I doubt even the author had a clear idea of.
Is there anything else left to be said?
2. Madame X by Jasinda Wilder
This book is plain wrong. It's supposed to tell the story of a woman who's been suppressed finally breaking free. But instead gives us a truly weak protagonist who willingly sleeps with a guy (multiple times) after he tries to strangle her. Because he's hot.
The writing doesn't work and the story is inconsistent, sending a very wrong message. It's also incredibly shallow since our protagonist only wants to distance herself from her abuser after a hotter guy shows up. I find this book to be offensive.
This was the easiest pick. I knew even before I started making the list that this book would be number one. Why? Because it sucks.
Honestly, I have nothing positive to say about the novel. It's badly written, has one-dimensional characters, a plot that's all over the place, no structure whatsoever and the worst female protagonist I've ever come across. The worst!
This is a horrible book that I absolutely hate. I swear, all the positive reviews on Goodreads are just because it was part of a giveaway.
…And that's a wrap for this post. Now I can put these terrible reads behind me and hope I have much better luck next year. Though I had pretty good luck this year as well, which you will find out from my 'Top Ten Reads of 2016' list that I'll post in a few days.
I really hope I didn't offend anyone by this list. It was a list of my worst reads, not the worst reads.
Speaking of the list, I noticed that Jasinda Wilder showed up three times. I had to pick 10 books out of 184 and she wrote three of them. If that's not a sign that I should give up on Wilder, then I don't know what is. Alas, I remain hopeful. Maybe someday I'll learn.
…Or Wilder will write another great book. *shakes head at self*
Anyway, I see that I'm rambling now, so I'll stop. Instead I'll ask what your least favourite read of 2016 were. Everyone has a few bad ones, I'm sure.