First of all… Happy New Year!
I know I'm a tad late but I started the year off with extreme laziness and a cold. Not a good combination at all. But I'm determined to turn things around because my new year's resolution is to stick to the schedules I make by not being lazy. And that's what I'm gonna do.
I've already posted my worst 10 reads of 2016 if you wanna check that out. Now it's time for my best reads (no rereads). This list was so much harder to make than the other one because I read so many great books last year. And that's why, before I start the countdown to the top (is that an oxymoron?), I'm going to make some honourable mentions. There are books that I really liked and that stuck with me, but couldn't make it on the list.
I've linked the reviews to the thumbnails so… let's get onto the list. One last thing though, this list is one for my top reads, not the top reads. And it's not about being objective. These are simply the books that I loved the most irrespective of how I rated them. This is not a review.
Not that that's out-of-the-way, I can finally stop screwing around.
Out of all the books I'm listing, this was the one I was most determined to put in the top 10. When I first read it, it took me by surprise with its emotional depth and how different it was from most romance novels. I really liked it.
But it was when I read it a second time that I loved it. It just seemed better the second time 'round. The characters and their story definitely stuck with me. It's not a perfect novel, but that doesn't matter to me. It's really good and I loved it.
9. Graceling by Kristin Cashore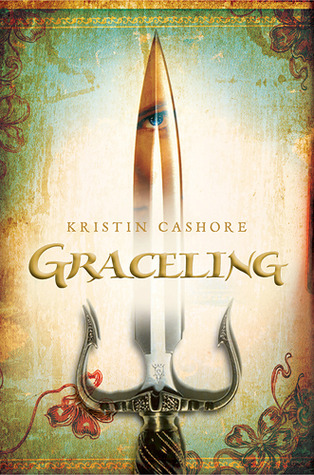 One of the best YA novels I've read. And not just because it's a high fantasy standalone, something that's difficult to find. No, it's also because the book has a staggering lack of angst. The characters are so sensible, strong and likable. It was a breath of fresh air.
The graceling world is a very interesting one and this book was definitely one of my highlights.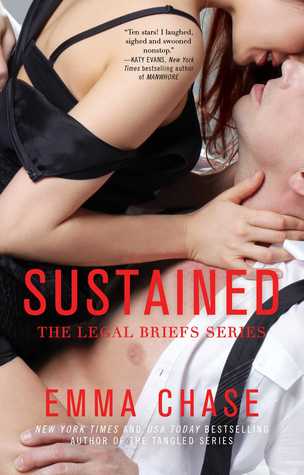 Hands down, one of the funniest books I've read. Ever. Emma Chase is already brilliant at writing humor, especially from the male perspective. Add in six very troublesome kids and you get a hell of an entertaining ride.
Honestly, if it wasn't for that one scene where Jake first sees Chelsea and thinks she's the most beautiful girl he's ever seen (very cheesy), this book would've been higher on the list.
7. Vicious by V.E. Schwab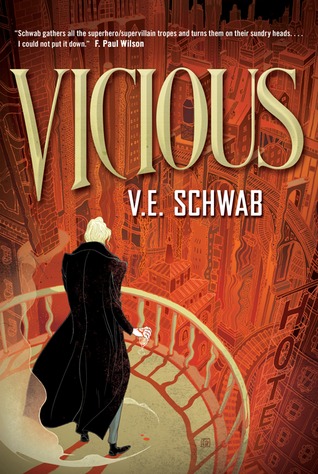 So much coolness in one book!
Seriously, this book is so freaking cool, with the powers and the villains and the anti-heroes. No textbook hero present, but I'm okay with that. Anti-heroes are more interesting anyway. And Eli, the protagonist, is one of the best. I really want his powers/abilities.
This novel was a complete surprise and I'm dying for sequel.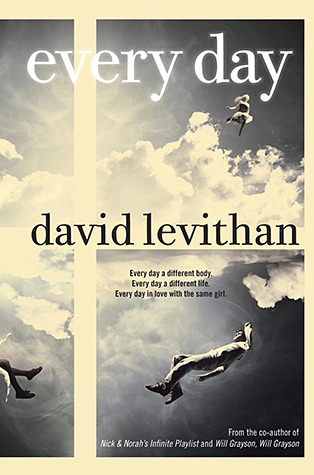 Now, some might say that it's cheating to put two books in one spot. To which I would reply that I don't care. And that these are technically both telling the same story from different perspectives. "Technically" because they're actually quite different.
And the reason they're here is because of how much depth these two books have and how they make you think about people and perspectives. David Levithan did an absolutely fantastic job write these two book and I need the concluding novel. Now.
Holly Black, I believe, is a highly underrated and overlooked author. She's one of the only YA authors who isn't afraid to get her hands dirty. And in this book, she's created a captivating world and given us a brilliant protagonist. This novel is so intriguing and original. Why don't more people know about it?
Seriously, all anyone cares about is angst and pretty dresses. It's such a shame, because this book is also super freaking cool.
Introducing… my first read of 2016! And I still remember how adorable it was because this book is a bundle of cuteness and joy with the cutest oreo-loving protagonist ever.
While reading it, I could just tell that the author put all her heart into writing it and getting it right. And she definitely succeeded. This novel tells a well-written, heartwarming story that just makes you really happy. Loved it.
This was my most anticipated read of the year because:
a) Rick Riordan wrote it,
b) it's about Apollo becoming human, as punishment from Zeus, and
c) a certain someone makes an appearance very early on in the novel.
And despite my high expectation, this book very much delivered. Everything from the characters (mainly Apollo), the writing (which was hilarious) and the chapter titles, brilliant. All the things I love about Rick Riordan are in this novel.
It was really hard chosing between this one and The Hidden Oracle. The reason this one came on top isn't just because I'm a sucker for smart characters and poetic writing that actually works, it's also because the odds were completely against it.
It's quite a big book that has a slow pace and is told in freaking flashbacks. If there's one thing I hate, it's flashbacks. And yet I loved every second of reading this book. It's kind of unbelievable that I even finished it, much less loved it as much as I did. This book was amazing.
1. Brandon Sanderson
Yeah… this is totally cheating. But guess what? I still don't care. Besides, this is my list. So if I want to name an author instead of a book, Imma do it.
Brandon Sanderson was like my "disovery" of 2016 (2015's was Percy Jackson). "Discovery", in this case, means some author or book series I've come across and then wondered, Why did I not know about this before?!
Brandon Sanderson is an amazing author. Some people say he's the king of world-building and I would have to agree with them. I read four books by him last year (The Emperor's Soul, Elantris, The Final Empire and The Well of Ascension), and I loved all of them. Though if I had to pick a favourite, if would be The Emperor's Soul, because creating a world, a magic system, giving us two wonderfully complex characters and a complete story in only 160 pages, while keeping us fully engaged and without a single info-dump scene… I wouldn't think it was possible if I hadn't read it.
And that's why Brandon Sanderson tops this list. And this is how this post concludes.
What were some of your favourite reads of 2016? Did you make a list? Even if you didn't, I would love to know which books, read in 2016, were the most memorable for you.