I haven't done this post the last few months (been very lazy) but there are so many great books coming out next month that I was excited to list some of them here. The books included in the post are ones that I am, personally, excited to read, whether it be because of the synopsis, reviews or author. I'll probably read at least a couple of them next month and the others sometime later.
Lets get started!
Feb 7
Swimming Lessons by Claire Fuller
This is a mystery novel which revolves around letters written by a woman to her husband. She places them between the pages of his books before leaving him and her two daughters.
Twelve years later, the letter are discovered by one of her daughters, who never believed her father when he told her that her mother drowned.
Norse Mythology by Neil Gaiman
I've very recently started reading a book by Neil Gaiman and what I've read so far, I've liked. So him dabbling in Norse Mythology is pretty exciting.
In this book, he explores different myths, including the genesis of the nine worlds and Thor disguising as a woman to retrieve his stolen hammer. I can just tell that this book is going to a lot of fun.
Feb 14
The synopsis of this 0ne doesn't sound very original — YA novel set in a world divided into those with magical abilities and those without.
But the things that's different is that instead of the protagonists being a girl and a guy who will most likely be romantically involved, they're brother and sister and have separate stories (which interests me), one involving forbidden love and secrets, while other has an oppressed man deliberating a revolution.
The Cad and the Co-Ed by L.H. Cosway and Penny Reid
I'm sceptical about this one; because I absolutely loathe stories in which a woman has a baby from a one night stand or failed relationship and, for some stupid reason, decided not to tell the father.
But… I like L.H. Cosway and I'm hoping she will give a good reason for why mommy didn't tell daddy that he knocked her up. Fingers crossed.
Feb 21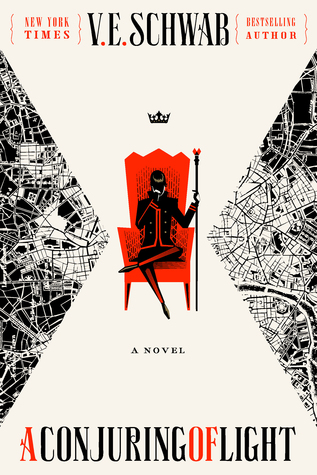 A Conjuring of Light by V.E. Schwab
My excitement for this particular novel cannot be expressed in words. Well, it probably could be, but I don't know what those words are. I just know that I very badly want to get my hands on it.
This is the concluding novel to the Shades of Magic series (there might be spin-offs, though) which is about magic and travel between three different Londons (the dimensional kind).
I have a feeling I'll screw up this synopsis so I'm going to facilitate the use of short sentences.
There's a prince. He's irresponsible. He's going to be the king. He needs to find a queen. Decides to go the route of reality T.V., with princesses. Is attracted to the quite girl. He will reform …Eventually.
Hope that explained stuff. This is a (standalone) sequel and I'm eager to read it.
Feb 28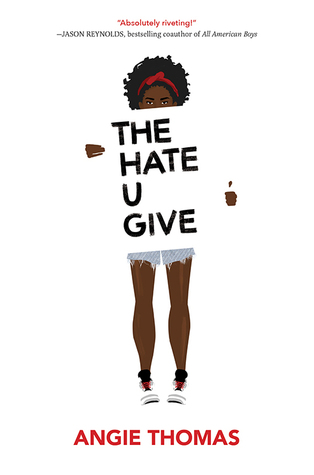 The Hate U Give by Angie Thomas
This is a novel inspired by the Black Lives Matter movement and tells the story of a sixteen-year-old girl whose life shifts drastically when she witnesses her unarmed best friend being shot, and killed, by a police officer.
This is the story of a girl's struggle to get justice.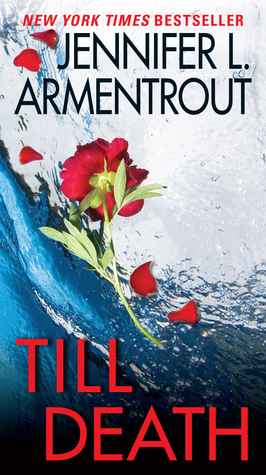 Till Death by Jennifer L. Armentrout
This is a romantic suspense novel in which, ten years after escaping a twisted serial killer, Sasha is once again threatened by the same man.
FBI Agent Cole Landis, who was unable to help Sasha before, has never been able to forgive himself and is now determined to be there for her, and protect her, at any cost.
And we're done! You can click on the covers to go to the Goodreads page. I'm sure there are lots of other great books that I haven't come across, for now there are the ones I wanted to list. I excluded some, like the sequel to Warm Bodies (haven't read Warm Bodies), book 3 of Red Queen series (didn't like Red Queen) etc.
Tell me which February release you're most excited to read?