I planned to do both the posts separately, but I don't have many books that I'm excited to read coming out in March, and I'm planning to do away with 'wrap up' posts and replace them with my top reads each month. So I'm gonna wing it this time and, hopefully, be more punctual from now on.
Wrap Up
I read 11 books in February (which puts me behind on my Goodreads Reading Challenge). Those books are given below. The book name is linked to the review and the thumbnail to the GR page (except the last two releases' names).
The Impossible Fortress by Jason Rekulak
The Room Mate by Kendall Ryan
The Darkest Minds by Alexandra Bracken
Scythe by Neal Shusterman
Between Shades of Gray by Ruta Sepetys
No Love Allowed by Kate Evangelista
Starfall by Melissa Landers
The School for Good and Evil by Soman Chainani
Truthwitch by Susan Dennard
The Fill-In Boyfriend by Kasie West
A Conjuring of Light by V.E. Schwab
Out of these, my top 5 reads were:
They're in order (roughly) for those who, like me, prefer things that way.
New Releases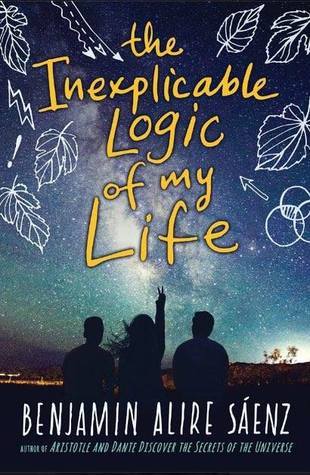 The Inexplicable Logic of my Life by Benjamin Alire Saenz – March 7
This is a Young-Adult, Contemporary novel which tells the story of a boy by the name of Sal.
Sal used to know his place with his adoptive gay father, their loving Mexican-American family, and his best friend, Samantha. But it's senior year, and suddenly Sal is throwing punches, questioning everything, and realizing he no longer knows himself. If Sal's not who he thought he was, who is he?
Madly by Ruthie Knox – March 14
This is the second (standalone) novel in the New York series. It's an adult, contemporary, romance.
It's the story of Allie, who is in Manhattan, spying on her own mother—who's flirting with a man who's definitely not Allie's father. There she meets posh guy Winston Chamberlain and, with a fake kiss and a few lies, ropes him into her messy family life.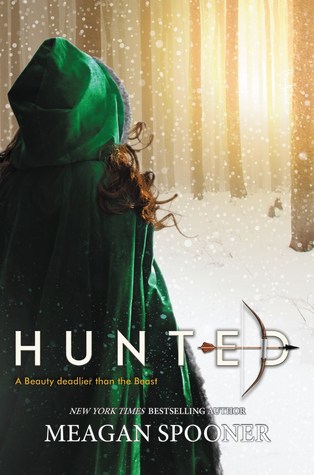 Hunted by Meagan Spooner – March 14
It's a Beauty and the Beast retelling. That's all I need to know. But if you need more:
It follows Yeva, a girl who grew up with the aristocrats (didn't like 'em though. Too fake). When her father loses his fortune, he moves her and her sisters to the outskirts of town, near the curiously mysterious woods. And when he goes missing while on a hunt for some curiously mysterious creature, she sets out to find him.
Horizon by Scott Westerfeld – March 28
It's like Lost meets The Maze Runner, middle-grade edition. Never watched the former, but I like the first two books of The Maze Runner series.
Synopsis: When a plane crash-lands in the arctic, eight young survivors step from the wreckage expecting to see nothing but ice and snow. Instead they find themselves lost in a strange jungle with no way to get home and little hope of rescue. Now they have to learn to survive with low food, and giant, people-eating birds (and plants) roaming around.
And… that's a wrap! In an hour! I only gave myself an hour because I have some reading challenge catching up to do.
I left out two books on purpose. Strange the Dreamer because Laini Taylor has a writing style (I'm gonna call it 'the Keats') that I'm, personally, not a fan of. And I didn't include The Struggle by Jennifer L. Armentrout because I still haven't read the first, or the second, book of the (Titan) series.
Which were some of your favourite reads of February? And which book are you excited to read in March?