The month of April has a few books that I desperately need to get my hands on, and others that I would like to read or that I'm interested in. Which is why I'm going not going to waste any time and get straight to the list.
(As always, click on the covers to be directed to the Goodreads page.)
Snapshot by Brandon Sanderson – April 1st
Brandon Sanderson is writing a Science Fiction detective story. I don't have the words to express how freaking awesome that sounds.
In this world that's been created, society can create a snapshot of a specific day in time. The experiences people have, the paths they follow—all of them are real again for a one day in the snapshot. All for the purposes of investigation by the court.
One day, in between two snapshot assignments, Davis decides to investigate the memory of a call that was mysteriously never logged at the precinct, and he makes a horrifying discovery.
The Dead List by Jennifer L. Armentrout – April 1st

This is a YA Romance/Mystery novel about a girl who is attacked on the way home. Ella tries to move on, but her attacker isn't done yet. He shows himself in the form of horrifying signs and symbols: a clown mask strewn on her bed, a dead bird in her backpack, a shadow moving past her window in the night. And as the weeks pass, it turns out that Ella isn't the only one being tormented and she has no idea who she can trust; if anyone.
A Criminal Defense by William L. Myers Jr. – April 1st
A legal thriller novel.
When a young reporter is found dead and a prominent Philadelphia businessman is accused of her murder, Mick McFarland finds himself involved in the case of his life.  This trial, one that already hits too close to home, may jeopardize his firm, his family—everything. Now Mick's only way out is to mastermind the most brilliant defense he's ever spun, one that will cross every legal and moral boundary.
Alex, Approximately by Jenn Bennett – April 4th
Classic movie buff Bailey "Mink" Rydell has spent months crushing on a witty film geek she only knows online by "Alex." They both lived on opposite coast until her family moves into Alex's town. Bailey hesitates to tell Alex about that or about Porter Roth—a.k.a. her new arch-nemesis. But when her relationship with Porter starts to change, she has to choose between him and Alex. What she doesn't know, is that Porter is Alex, approximately.
The Upside of Unrequited by Becky Albertalli – April 11th
One of my most anticipated reads of the year, this is a YA contemporary following Seventeen-year-old Molly Peskin-Suso, who can't stomach the idea of rejection. So she's careful. Fat girls always have to be careful. Then Molly's cynical twin becomes is a lovesick mess. Meanwhile, Molly's totally not dying of loneliness—except for the part where she is. Luckily, Cassie's new girlfriend comes with a cute hipster-boy sidekick.
There's only one problem: Molly's coworker, Reid. He's a chubby Tolkien superfan with a season pass to the Ren Faire, and there's absolutely no way Molly could fall for him. Right?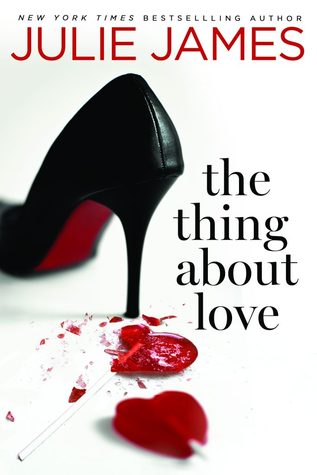 The Thing About Love by Julie James – April 18th
FBI agents Jessica Harlow and John Shepherd have a past. The former lawyer and cocky Army ranger clashed during their training at Quantico, gladly going their separate ways after graduating. Six years later, the last thing either of them expects is to run into each other again–assigned to work as partners in a high-profile undercover sting.
They have to find a way to work as a team. And suddenly, the heat behind their nonstop sparring threatens to make the job a whole lot more complicated. . .
Missing by Kelley Armstrong – April 18th
The only thing Winter Crane likes about Reeve's End is that soon she'll leave it. Like her best friend did. Like her sister did. Like most of the teens born in town have done. The only thing Winter will miss is the woods. Her only refuge. At least it was. Until the day she found Lennon left for dead, bleeding in a tree. Now Lennon is gone too. And he has Winter questioning what she once thought was true. What if nobody left at all? What if they're all missing?
The Adjustment by Suzanne Young – April 18th
This is the third book of The Program Duology. Yep, duology. Which now has a third book. *sigh*
As much as I hate it when shit like this happens, this time I'm interested. Besides, this is more of a spin-off, with different characters.
The series is set in the near future where suicide has become an epidemic in teenagers. To prevent it, they have The Program, which is shady, at best.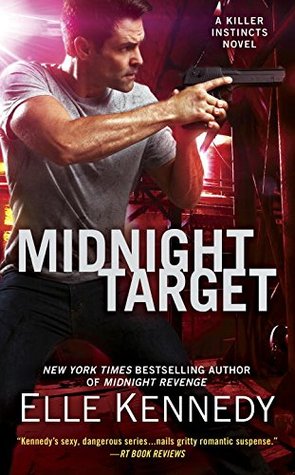 Midnight Target by Elle Kennedy – April 25th
This is the highly anticipated eight, and last, book of the Killer Instincts series. All books are Romantic Suspense and can be read as Standalones. But I don't recommend it. Read the whole series, it's really good. It follows a team of mercenaries and a team of assassins. Each book has two different protagonists. This one has four, though, meaning two major plots. And I'm dying to get my hands on it.
Midnight Jewel by Richelle Mead – April 25th
This is the second book of The Glittering Court Trilogy. All three books occur in the same time frame, just follow different characters.
This follows Mira, a refugee of war. She is given the chance to join the Glittering Court, which is designed to transform impoverished girls into upper-class ladies who appear destined for powerful and wealthy marriages in the New World.
…And that's a wrap. Whew! Those were more books than I expected. And with my already-made schedule, I'll be lucky to get to more than a couple of them. I'm thinking maybe I should do a 'new releases' month, where I only read books that came out this year. What do you think?