I haven't done this in a few months because I'm very lazy. And as "punishment" I've decided that I'm going to read as many of the 2017 releases (from January to June) as I can by the end of July and then… list my favourites or something.
Anyway, that makes me feel a little better about my slacking ways. From now on, Imma try to be better (try being the operative work). Here we go for July:
What to Say Next by Julie Buxbaum – 11th
When an unlikely friendship is sparked between relatively popular Kit Lowell and socially isolated David Drucker, everyone is surprised, most of all Kit and David. Kit appreciates David's blunt honesty and. David welcomes Kit's attention and her inquisitive nature. When she asks for his help figuring out the how and why of her dad's tragic car accident, David is all in. But neither of them can predict what they'll find. Can their friendship survive the truth?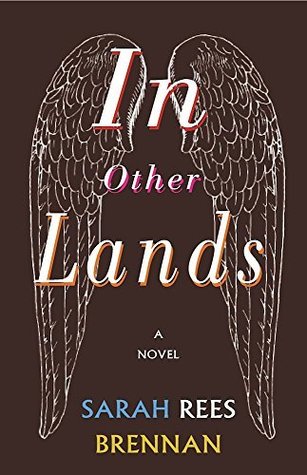 In Other Lands by Sarah Rees Brennan – 17th

Good author, standalone, and strange protagonist, Elliott, who is grumpy, nerdy, and appalled by both the dearth of technology and the levels of fitness involved in swinging swords around. He's a little enchanted by the elves and mermaids. Despite his aversion to war, work, and most people (human or otherwise) he finds that two unlikely ideas, friendship and world peace, may actually be possible.
It's perfect.
Beautiful Mistake by Vi Keeland – 17th
Vi Keeland's been on my radar for a while. I've decided I'm starting with this book.
Story's about a girl who meets a guy in a bar. Girl gives guy a tongue lashing for seducing her friend without telling her he's married. Turns out, she's got the wrong guy.
Skip to the next day, he's a professor and she's his teaching assistant. Let the romance begin.
All Closed Off by Cora Carmack – 18th
Stella Santos is fine. Maybe something terrible happened to her that she can't even remember, and maybe she's been getting harassing messages for months from strangers. But she's just fine.
For Ryan Blake, Stella was vibrant, hilarious and beautiful. He wanted her as his best friend. His more than friends. When Stella devises an art project all about exploring intimacy, Ryan finds himself stepping in as guinea pig. When he hits it off with another girl from the project, Stella will have to decide if she's willing to do more than make art about intimacy. If she's willing to open herself up to him.
Because You Love to Hate Me – 18th
A YA anthology in which thirteen acclaimed, bestselling authors team up with thirteen influential BookTubers to reimagin fairy tales from the oft-misunderstood villains' points of view.
Authors: Renée Ahdieh, Ameriie, Soman Chainani, Susan Dennard, Sarah Enni, Marissa Meyer, Cindy Pon, Victoria Schwab, Samantha Shannon, Adam Silvera, Andrew Smith, April Genevieve Tucholke, and Nicola Yoon.
Trust by Kylie Scott – 18th
After being held hostage during a robbery at the local convenience store, seventeen year old Edie finds her attitude about life shattered. While Edie's beginning to run wild, John's, the boy who risked his life to save hers, is just starting to settle down.
An unlikely bond grows between the two as John keeps Edie out of trouble and helps her broaden her horizons.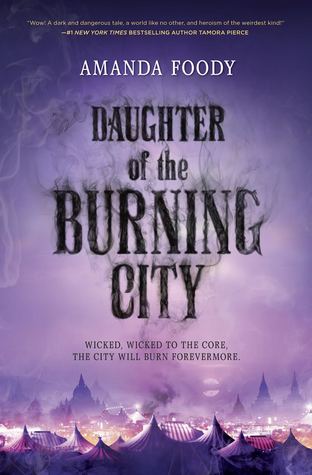 Daughter of the Burning City by Amanda Foody – 25th
Sixteen-year-old Sorina has spent most of her life with the many unusual members of a traveling circus-city. But even among them, her ability to create corporeal illusions makes her unique. Her creations are her family but they're just illusions. Or so she always believed…until one of them is murdered. Her search for the culprit leads her to the gossip-worker Luca, and their investigation sends them through a haze of political turmoil and forbidden romance.
The Intuitives by  Erin Michelle Sky and Steven Brown – 25th
In Egypt, an archaeological team discovers the lost tomb of Alexander the Great. Seven years later, every public school student in America takes a strange new test, but only six are chosen to attend a summer program at the mysterious Institute for the Cultivation of Intuitive Cognition, where nothing is as it appears to be, including the students themselves.
But why is the U.S. government so interested in six outcasts? And what, exactly, is it teaching them to do?
…And that's it for the list! I'm limiting myself because I haven't exactly figured out a method for making this list. If I read the synopsis of 15 books, I wanna read 10 of them. If anyone's got some tips, I'm open to help.