I did it! And I survived doing to too! And by "it", I mean making an ordered list of my favourite reads of last year. It was so hard. I don't remember it being this difficult the last time. I actually had to hold a little tournament, well multiple tournaments. Each subsequent novel was one step lower on the ladder.
But that doesn't matter. With each book, there was one feature that stood out for me, the thing that told me that it was the one. And it's that one aspect that I'll be mentioning for each item. But before I start, I want to, like last time, give a few books that were almost on the list but, in the end, weren't because a top ten only has ten items. Shocker, right? Here are the honorable mentions (in no particular order):
All the above books are awesome. Hell, I'm looking at them and thinking that if these are the honorable mentions, what's on the list? And I made the list. But before I get to it, I just wanna say that the list is very much subjective. I don't give two shits about what critics have to say about them, or what anyone else feels about them. These were the books that left most of an impact on me. If you don't like them, that's fine. I'm not saying you have to. Now, before I go into a rant about opinions, let's get started.
This one is here for the narrative. I love this book but I also know that it's kinda corny, despite the logic given behind the corny-ness. The narrative, though, is so freaking great. The book starts with "I am dead, but it's not so bad. I've learned to live with it." and only gets better from there. It's from the point of view of a zombie, for Gods's sake! Also the concept of a romance set during a literal zombie apocalypse, between a human and a zombie? How could you not love that?!
As promised, I'm only talking about the highlight. And as much as I love the world that Cassie has created, which only grows with each book, for me, it's always been the characters. In this series, Julian Blackthorn is my favourite. He's the most interesting character. But with this book in particular, Diana Wrayburn. Her arc was unexpected and amazing. I can't say enough about how much I loved it, even though I can't talk about what it was. It's the reason this book is on the list.
I know I have a rule about random shirtless dudes on my blog, but this is the 'top 10 of the year' list. I'm making an exception.
What sold me for this book were just a few lines. Lines that showed you how scarred, and scared, one of the protagonists was of someone finding out his sexuality. They helped understand him, and they hurt. Here are the lines:
"I'd made it to age twenty-one without ordering a cappuccino. Because at some point during my ignorant youth, I'd heard somebody say that it was a girly drink."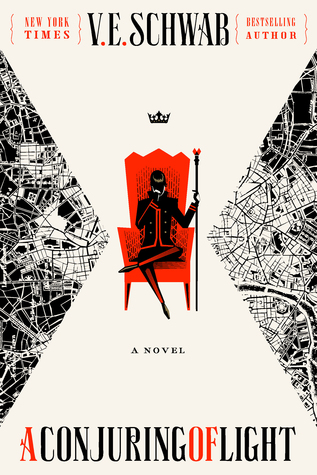 Series endings suck. If it's a bad ending, it sucks. It's an awesome ending, you want more so it still sucks. In this case, it's awesome and we're getting a spin-off. Yes!
But that's beside the point. Because the point is something I can't talk about; because it's a spoiler for those who haven't read the second book. Just know that it's a fabulous arc about a male character no one expected to like. It should be pretty obvious from that.
Kaz Brekker!
He's such a clever bastard. I fucking love him. But… he's not the only reason. I love all the characters. Especially Inej. But really, it's the concept. I love the 'gang of misfits united for a common cause' trope. I love when books have a bunch of different character, all well-developed. And I love smart people and heists. There's a reason I'm currently watching White Collar (again) and it ain't for the paintings. Side-note, Six of Crows on number six! Total coincidence.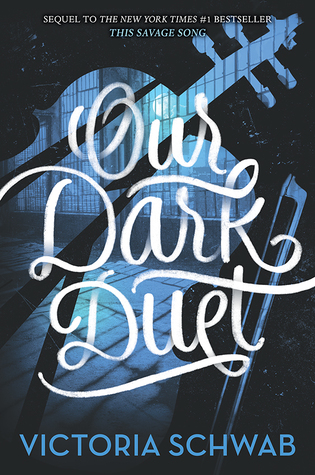 The surprise entry. I mean, I loved it when I read it but I didn't think it would have such a lasting impact. This series has a unique concept and a dark tone, it pulls you in. And there was such astounding characters development, not to mention the story and the pace. This novel is, in a word, gorgeous. This was the last book of the duology and I'm really hoping for a spin-off. This world is so full of potential. I need more from it.
Another series ending. This has been a great year for series endings. And you might have noticed a pattern; I'm all about the characters. Here's another one. Laurent. I can't resist smart people and Laurent would give Kaz Brekker a run for his money. He's also got restraint and composure like I've never seen. Not that Damen, with his determination and nobility, is any less. The two of them are a formidable team, and one of my favourite couples.
Probably the strangest book I've ever read. And that's not even considering the fact that it went from being a book I wasn't even sure I would finish, to one of my top reads of the year. And I have no clue how. I just know that I found myself think and talking about it probably more than any other book. And that it's genius and makes a lot of sense in a way that makes no sense. The friggin' whale and the fish and the dolphin… there are so many gems to find, and this is just the first book. I can't wait to see what the others will bring.
2. Scythe by Neal Shusterman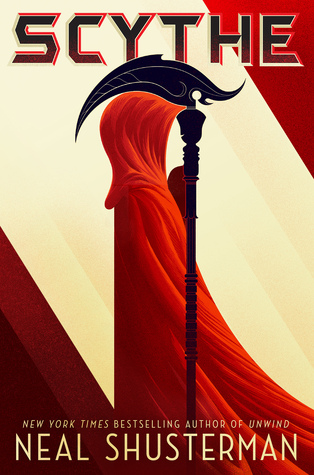 One of the most though-provoking reads of the year, I loved this novel from the very beginning. It pulls you right in with the concept of a perfect world, one without natural death, and then watches evilly from the sidelines as you witness the imperfections of this world with horror. Seriously, it's so interesting and it really makes you think. But the shit that the characters, one in particular, go through… let's just say that as much as I want to read the sequel (it's out next week), I'm also terrified of what will happen.
Before you accuse me of cheating, this is a personal tradition of mine. First place is almost always an author, a series, or even a character, without whom the year would not have been the same. Last year, it was Brandon Sanderson. This year, it's Elle Kennedy.
I read almost two dozen of her books. That's a lot of fucking books by one author. And I love her work. She writes contemporary romance, romantic suspense, and is currently the only author whose erotic romance novels I'm willing to read. I love her writing and her characters. The Him duology (co-written with Sarina Bowen) and The Deal would have definitely been on the list (maybe even a book from her Killer Instincts series). Isn't it simpler to just put her on here? Then there's my ongoing mission to read everything she's ever written… This was the only easy choice on this list.