Even before I started the blog, the plan was always to incorporate more than just book review. I mean, those you can just post on Goodreads and Amazon, right? But I haven't quite managed it. Mainly because I'm lazy. Then on Instagram, I saw that A Cosy Reading Blog started a 'Top 3 Thursday' thing and it seemed simple yet interesting, so I'm going with it. This time, it's top three books I recommend to people.
1. Making Faces by Amy Harmon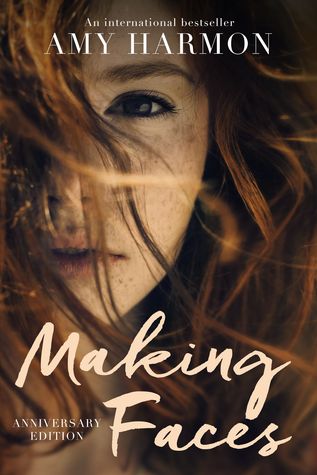 I don't think I talk about this book enough on the blog. I read it a long time ago (I'm rereading it right now) and it was amazing. It still stands as one of the best books I've ever read. The story is absolutely beautiful, heartwarming and heart wrenching. I don't technically have a favourite book but whenever I'm asked, this is the one that comes to mind and the one that I answer with. Whenever I'm asked for a must-read book, this is it, because I think everyone should read it. It's a breathtaking romance about overcoming loss.
2. Simon vs. the Homo Sapiens Agenda by Becky Albertalli
If Making Faces is a book with heavy emotion, this might be the opposite. It's a very light, fun and cute read but also very meaningful. That's a combination that's difficult to achieve but somehow, Becky did it. I read this one over two years ago and it was my favourite reads of the year. It's the kind of book that makes you happy and makes you think at the same time. It's exactly my kind of book and about as perfect as it can get. I don't think any sane person could ever dislike it, same as with Making Faces.
3. Harry Potter by J.K. Rowling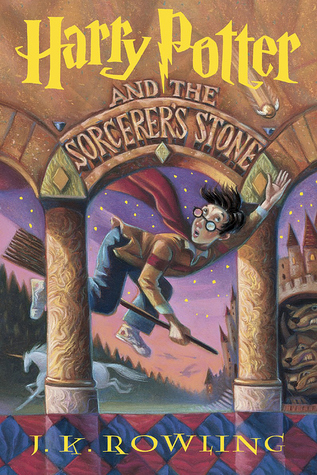 Last but never least, Harry Potter. Of course this was coming, even though recommending this series is complicated because most people have read it. Still, whenever some wants to delve into reading, my suggestion is always to "read Harry Potter" because it's magical. That's the only word I have for it. I mean, reading this series is practically a rite-of-passage at this point. You have to do it. And soon because the world is rife with spoilers since it seems that HP spoilers don't even count as spoilers.
And those were the three books I recommend most often. The first is a personal, and amazing, favourite, the second is too likable to resist and the third is just important. That covers all the recommendation bases, don't you think?
Finally, as a little bonus, I just have to mention Percy Jackson. It's one of my favourite series, it's fun, fast paced and action packed, and it's hilarious. It's also about Greek mythology (always a plus) and, most importantly, it has Percy in it, who is my favourite character (of all time and all forms of media).
And that concludes the list. Be sure to check out A Cosy Reader's post, and leave a comment about some of the books you find yourself recommending most often.