As I said in my January releases post, I had to leave out a few of the books and transfer them to this one. All the book come out on the 30th Jan so they're still anticipated reads. I'm gonna start with them and them jump to the actual February releases. As always, covers linked to the GR pages.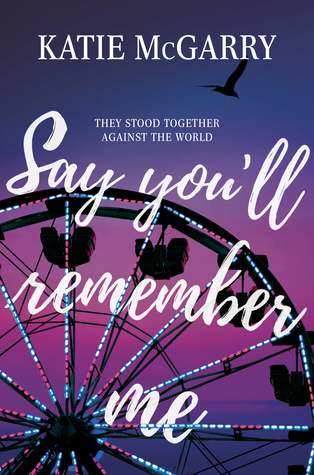 Say You'll Remember Me by Katie McGarry – Jan 30
This is a YA, Contemporary Romance which follows Drix, a guy looking for a second chance after being convicted for a crime he didn't commit; and Elle, the daughter of a governor looking to follow her own path. When Drix and Elle meet, their connection is immediate …and so are their problems. But sometimes love can breach all barriers.
A Crack in Everything by L.H. Cosway – Jan 30
This is part one of the Cracks Duet. Both books follow the same two characters and the second one come out on Feb 6 (a week later). We have Evelyn, a city girl with humble dreams. And Dylan, who showed her how our world is a contradiction of beauty and ugliness. He built an empire from what they learnt together. But before that there was love and happiness, tragedy and epic heartbreak…
Moonlight Sins by Jennifer L. Armentrout – Jan 30
Julia Hughes has always played it safe until she learned a very painful lesson. Now she works for the de Vincent brothers, who share a massive fortune and a dark reputation. Her job is to care for their sister for their sister. Lucient de Vincent, seeing her compassion, can't help but fall for her. But de Vincents have secrets that he'd rather not share with Julia. Not that he'll have much choice, with someone trying to use her to come after him.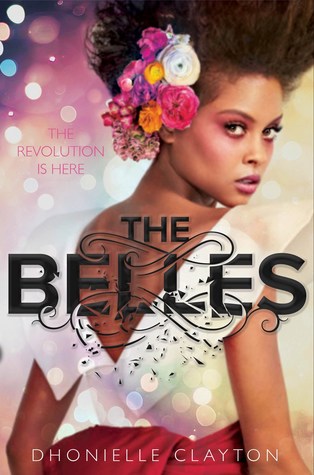 The Belles by Dhonielle Clayton – Feb 6
This book wins the 'Most Hyped Book of February' award. It's a YA fantasy set in a world where people are born gray and the only way for them to be beautiful is with the help of Belles with their transformative abilities. Camellia wants to be the chosen Belle of the Queen of Orleans. But in the palace, she finds things not as glamorous as it's rumoured and finds out that a Belle's power me be far greater than all have been lead to believe.
The Smallest Part by Amy Harmon – Feb 13
There once were three best friends. One boy and two girls. One girl lied about her love for him for the sake of the other. She was the best friend, the bridesmaid, the godmother, the glue. She was there for the good times and the bad, the ups and the downs, the biggest moments and the smallest parts. And she was there when it all came crashing down. This is the tale of the girl who didn't get the guy.
Sightwitch by Susan Dennard – Feb 13
This is a companion novella (with illustrations), set before Truthwitch. But I'm not sure if you can read it before Truthwitch, since it's supposed to set up Bloodwitch, the third book of the series.
It tells the story of Ryber Fortiza, as she treks deep underground to rescue her missing best friend. While there, she encounters Kullen Ikray, who has no memory of who he is. It's the story of their friendship which might grow into something more.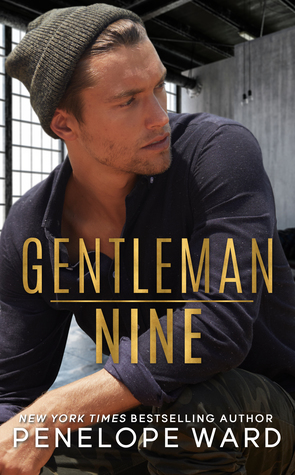 Gentleman Nine by Penelope Ward – Fen 19
This is also a story of three best friends. Two guys and one girl. They both loved her but made a pact that she was off-limits. But then one of them broke the pact, then broke her heart.
Now the heartbroken girl is staying in our guy's spare room. Then he accidentally finds out that she's looking into an escort company. She's chosen Gentleman Nine. But when she goes to meet him, she finds our protagonist instead, who has an offer for her.
Daughter of the Siren Queen by Tricia Levensteller – Feb 27
The sequel to Daughter of the Pirate King and the last book of the duology. The story of the series is that we have a girl who is the daughter of the king of the pirates and she wants to prove herself to him. She pretends to be a captive on an enemy ship for a mission. But the captain's clever second in command seems to be intent on figuring out her trick and thwarting her plans.