This will be a straightforward post. Just the books, which I've limited to ten, as usual. The covers are linked to the Goodreads pages and if there's a book you specifically want me to review, leave a comment.
Let's get started!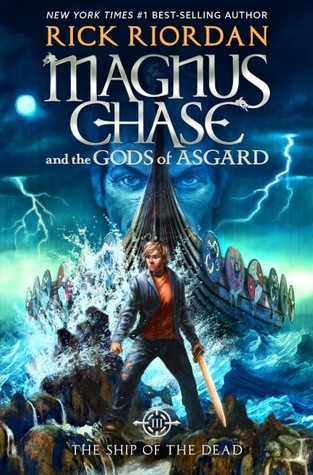 The Ship of the Dead by Rick Riordan – Oct 3
This is the third and final book of the Magnus Chase and the Gods of Asgard series. The wait is almost over. Lets hope I can survive these last few days.
The first book, The Sword of Summer, follows Magnus Chase, a boy who finds out that the Norse Gods are real and that his father is one of them, making him a demigod. But his real journey starts when he… dies.
Her Body and Other Parties by Carmen Maria Machado – Oct 3

This is a collection of short stories in which Machado bends genres to shape startling narratives that map the realities of womens' lives and the violence visited upon their bodies.
Stories like: A wife refusing her husband's entreaties to remove the green ribbon from around her neck, a woman recounting her sexual encounters as a plague slowly consumes humanity, and more…
Without Merit by Colleen Hoover – Oct 3
Merit Voss collects trophies she hasn't earned and secrets her family forces her to keep. While browsing the local antiques shop for her next trophy, she finds Sagan. His wit and idealism spark new life into her—until she discovers that he's unavailable. Fed up with the lies, Merit decides to shatter the happy family illusion before leaving them behind for good. When her escape plan fails, Merit is forced to deal with the staggering consequences of telling the truth.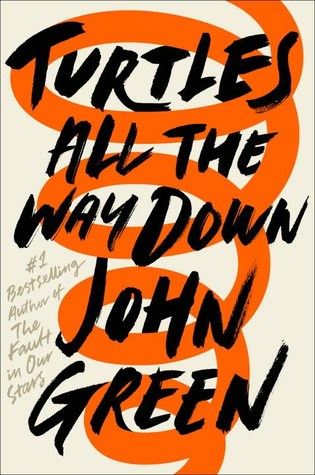 Turtles All the Way Down by John Green – Oct 10
I've put it off long enough, I need to develop an opinion on John Green as an author. And I've elected this book to help me out.
It's about Aza, who is trying. She is trying to be a good daughter, a good friend, a good student, and maybe even a good detective who's pursuing the mystery of fugitive billionaire Russell Pickett, while also living within the ever-tightening spiral of her own thoughts.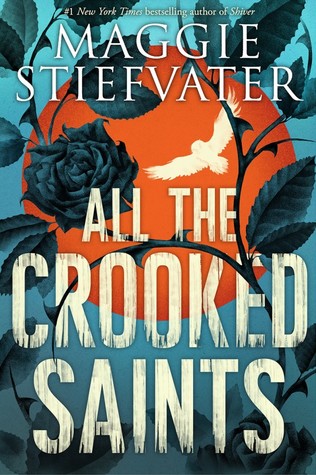 All the Crooked Saints by Maggie Stiefvater – Oct 10
The Soria family all have the ability to perform unusual miracles. And at the heart of this family are three cousins longing to change its future: Beatriz, the girl without feelings; Daniel, a Saint who performs miracles for everyone but himself; and Joaquin, who spends his nights running a renegade radio station.
They are all looking for a miracle. But the miracles of Bicho Raro, Colarado are never quite what you expect.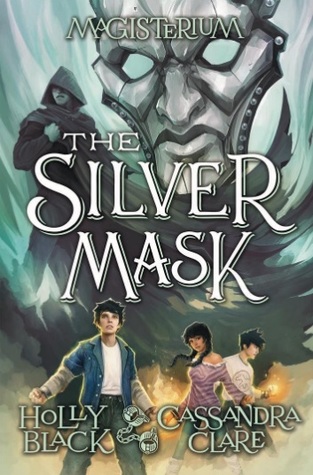 The Silver Mask by Holly Black and Cassandra Clare – Oct 10
This is the 4th book of the (five book) Magisterium series.
The first book follows Callum Hunt who, despite his best efforts to fail, somehow manages to get into the Magisterium, a magic school and a place that's both sensational and sinister, with dark ties to his past and a twisty path to his future.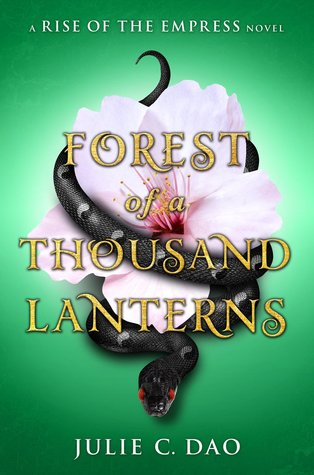 Forest of a Thousand Lanterns by Julie C. Dao – Oct 10
Eighteen-year-old Xifeng is beautiful. The stars say she is destined for greatness, that she is meant to be Empress of Feng Lu. But is the price of the throne too high? Because in order to achieve greatness, she must spurn the young man who loves her and exploit the callous magic that runs through her veins–sorcery fueled by eating the hearts of the recently killed. For the god who has sent her on this journey will not be satisfied until his power is absolute.
Most of All You by Mia Sheridan – Oct 17
Crystal learned long ago that love brings only pain. She guards her wounded heart behind a hard exterior. Then Gabriel Dalton walks into her life. Despite the terrible darkness of his past, there's an undeniable goodness about him. Crystal and Gabriel never imagined they would find a love like this, and now they have a choice: Harden their hearts once again or find the courage to shed their painful pasts.
Dear Martin by Nic Stone – Oct 17
Justyce McAllister, after being wrongfully arrested and then released without apology, is struggling to cope. He starts a journal to Dr. Martin Luther King Jr. But do Dr. King's teachings hold up in the modern world? Justyce isn't so sure. Then comes the day Justyce and his best friend, Manny, have an altercation with a white, off-duty cop. Words fly. Shots are fired. In the media fallout, most people would kill to know what really happened. Justyce is dying to forget.
Hard Wood by Lauren Blakely – Oct 23
Lauren Blakely is an author you mustn't judge by the shirtless-dude covers of her books. She's really good.
Patrick is ready to settle down. But the woman he wants to settle down with lives across the country. Neither is willing to move so Patrick has to resist her for the week that she's in town. It obviously doesn't work and then she hires his adventure tour company and Patrick will need an iron will to stick to his own "Don't screw your customers" rule.