I don't usually do these wrap-ups, as you may have noticed from not seeing any wrap-up posts in months. It's for two reasons. One, I'm lazy; and two, I read a lot of books every month and writing a short review for each one is a major pain in the ass. I find thinking of what to write in the tweet annoying, 15 summaries at once? No thanks.
But in the month of November, I read a grand total of six novels and two novellas. That shouldn't be much of a hassle. So without further ado, let's get started.
P.S. Covers linked to Goodreads page and book title to the full review.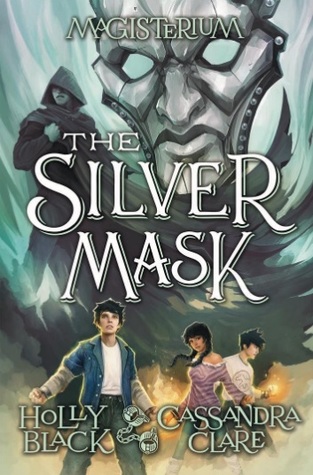 The Silver Mask by Cassandra Clare and Holly Black – 4 Stars
The fourth book of the Magisterium series that follows Callum Hunt's journey through the Magisterium, a magic school; one that he never wanted to go to in the first place.
This was a fairly good installment. I like it better than the previous and I think it got things on track for the finale in the next novel, but it was rushed and I think both the authors can do better.
A Lot Like Love by Julie James – 4 Stars
A standalone romance (but also part of a series) featuring a woman who is roped into helping the FBI on a case to help her brother, and an FBI agent who gets on her nerves.
A really fun novel that has two characters who have very different personalities and lifestyles but bring something new to the table for each other. A sweet and easy read.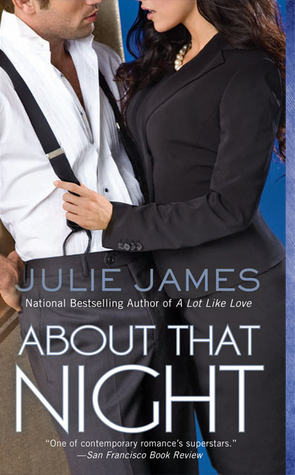 About That Night by Julie James – 4.5 Stars
A second chance romance of sorts. Also part of the FBI/US Attorney series and a standalone, about a guy who's recently gotten out of prison for hacking into Twitter, and an Attorney.
This is my favourite by Julie James so far. I love both the characters and the dynamic between them. I loved the story and had a blast with the novel. A cute, funny and lighthearted read.
Her Private Avenger by Elle Kennedy – 3 Stars
A romantic suspense and a second-chance romance with Morgan trying to find a killer and a Adam making sure that Morgan herself doesn't get killed; working together despite their past.
This was an okay read. I liked some things but Morgan wasn't one of them. I also though the relationship could've used some trust exercises.
Nights With Him by Lauren Blakely – 3 Stars
The CEO of a sex-toy company has a one night stand and his lady friend later turns out to be his new therapist. But while her status as his shrink doesn't last, they still try to help each other. With Sex …Which was the problem. Way too much sex. The plot got a little lost in there somewhere. But other than that, things were good. I also really like the female protagonist.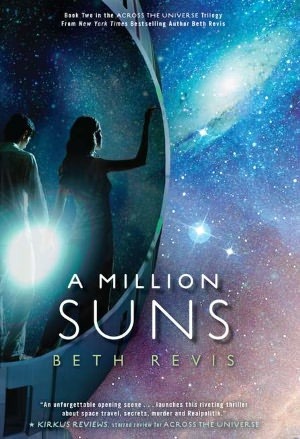 A Million Suns by Beth Revis – 4.25 Stars
A YA science-fiction series that starts a spaceship that's travelling to a new planet, featuring the residents of the ship and a girl who comes out of cryo when someone tries to kill her.
This book was better than the previous book, more put-together. A lot of new revelations and lots of character development. Great plot and pace. But I'm still unsure about the romance.

The two novellas I mentioned are One Night With Her and Heat of the Night. The former I didn't write a review for because it was basically a teaser for Nights With Him. The latter I reviewed as part of compilation here. It was a good novella.
And that was how my month went. Very little reading and most of it romance. The second half of 2017 has been a curse for my reading and I'm so fucking glad it's almost over.