Summer's finally over, even if the heat hasn't yet left where I live. Still, it's not as bad as it was and that's definitely a reason to rejoice. I was tagged by Madalyn from the Novel Link blog to do this tag so let's get to it!
1. In fall, the air is crisp and clear: Name a book with a vivid setting.
Missing by Kelley Armstrong is set in a small, secluded town. It's a town that you can't wait to leave, and many kids do. But it seems that not all of the ones who have left, did it by choice. Some of them may be missing.
The town of Reeve's end is creepy as hell. The people aren't progressive and there are woods full of feral dogs. Kelley Armstrong does a fantastic job of creating the setting for the mystery, conveying just how creepy it is.
2. Nature is beautiful… but also dying: Name a book that is beautifully written, but also deals with a heavy topic, like loss or grief.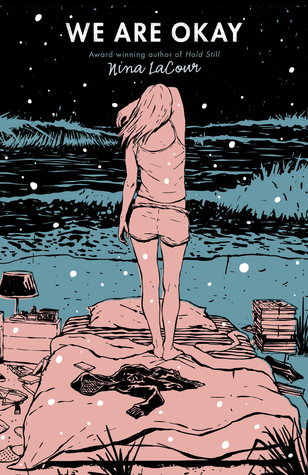 Nina LaCour uses her beautiful prose to tell the story of a girl who leaves everyone, even her best friend, behind after a tragedy befalls and she learns some thing she never could have expected. Months later, her best friend is coming to visit and she will have to face what happened. We Are Okay a very sad book, one that deals with grief, but also one that gives you hope. And the writing is beautiful and has so much depth to it.
3. In order to keep warm, it's good to spend some time with the people we love: Name a fictional family, group, household, or friend-group you'd like to be a part of.
There are so many awesome groups I could name. The seven from Heroes of Olympus, the Mortal Instruments gang, the Lunar Chronicles gang, but I would love nothing more than to be a part of Kelsier crew of thieves who are trying to save the world in The Final Empire. I'm not sure what part I would play but I think Kell would find a place for me. He's awesome like that.
4. The colourful leaves are piling up on the ground: Show us a pile of fall coloured spines!
At first I was gonna post books with fall-coloured covers. Then I decided to go literal, so there you have it!
5. Fall is the perfect time for storytelling by the fireside: Share a book wherein someone is telling a story.
I loved this book. And while me loving a book isn't a surprise, me loving one that's told mostly as backstory… yeah, that's unusual. Because usually, I'm tempted to even skip flashbacks. And those are tiny! But yeah, this one is amazing, beautifully written and has a fantastic protagonist.
6. The nights are getting darker: Share a dark, creepy read.
Since I've yet to venture much into the horror genre, I had few choices. But both these book are fair ones. Both have an eerie setting and tone, thanks to the great writing. Kelley Armstrong, you could say, has a penchant for creepy settings considering I've already mentioned her twice.
7. The days are getting shorter: Name a short, heartwarming read that could warm somebody's cold and rainy day.
One of my favourite novellas. Not only is Room at the Inn written by Ruthie Knox, whose writing style I adore, it also has a character I find very relatable, it's set around christmas and is so completely adorable.
A lot of readers had problems with the male MC (the one I found relatable) but I didn't. Loved him, loved the female MC more, and loved the story.
8. Fall returns every year: Name an old favourite that you'd like to return to soon.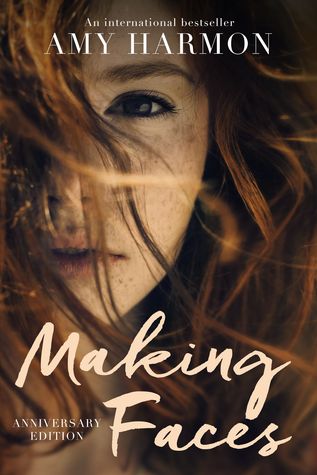 One of my all time favourite reads, and I've only read it once. I've wanted to get to it again for so long. I even downloaded a bucket list app and rereading this novel is an item on the list. It's sad and has gotten to the point where I'm afraid that if I read it again, I won't like it as much. But that won't stop me from rereading. You know… eventually. Hopefully soon.
9. Fall is the perfect time for cozy reading nights: Share your favourite cozy reading accessories!
Honestly, when I get cozy, I also get sleepy. So I avoid getting too comfortable. I'm like the one person I know who's always properly dressed even though I'm planning to sit in bed all day. But a duvet in winter is necessary for survival. Also, the auto-scroll on my reading app because my hands freeze within seconds.
10. Share the Autumn appreciation and tag someone!
I'm going to tag The Past Due Book Review blog. But if any of you want to do it, feel free. And be sure to leave a link in the comments to your post.
P.S. There was another question about my favourite non-fiction novel. But since the only non-fiction books I've ever picked up I never finished, I didn't put it in.